---
Established in November of 2012, Red Elephant Chocolate's original cafe resides in a former produce merchant's building in Milwaukee, Wisconsin's Historic Third Ward. The building forms part of "Commission Row," an avenue where Italian immigrants built a thriving hub of fruit and vegetable warehouses and public markets in the early 1900s. Today Red Elephant Chocolate joins the vibrant community of shops, restaurants, galleries and theaters revitalizing the Third Ward. It is not only the home of our original Chocolate Café, but the headquarters for our business as well as the fulfillment center for our online Cloud Café.

---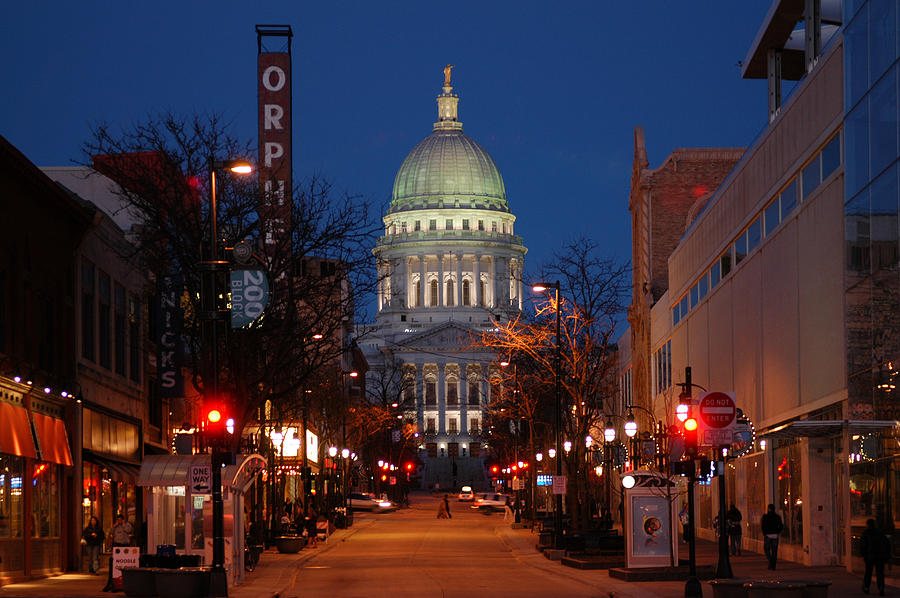 In April of 2015, Red Elephant Chocolate opened it's second cafe on Madison, Wisconsin's State Street directly off of Capitol Square. Building upon the original concept created in Milwaukee, the location offers it's guests and chocolatiers three times the space for lounging and crafting. While still emphasizing not just the consumption of chocolate, but the dine-in "chocolate experience," Madison's location also offers select wines and occasionally, fine Wisconsin cheeses.
---
Urban renewal goes hand-in-hand with our philosophy of chocolate. It's about connecting the present with the past, respecting tradition, and building upon it. From the first iteration of cocoa bean tea sipped by the Aztecs and other early American civilizations, to the first chocolate bar made in America, the possibilities of the cocoa bean are constantly being discovered and rediscovered. At Red Elephant Chocolate, the story of one of the world's greatest foods is present in each bite, sip, or slurp of our chocolate delights.
Red Elephant also draws on the classic Milwaukee and Madison traditions of excellence in the chocolate industry. We employ local artists and chocolatiers to produce our selected line to exacting standards. The base of the product is the highest quality chocolate, including some derived from the rarest, single-origin South American cocoa beans. We also partner with family businesses who have passed down techniques and skills from generation to generation.
This is our way of making history your unforgettable story, or shall we say, A Chocolate Experience You'll Never Forget!™